Grand Commercial Funding Solutions helps Canadian entrepreneurs access unsecured government loans efficiently and effectively. Our experienced professionals work closely with entrepreneurs across all industries and stages of development to provide tailored solutions that address their unique needs and goals, ensuring sustainable growth and profitability.
With over 30 years of combined experience, we have the expertise and industry connections necessary to help you secure funding quickly. Our proven approach involves performing a thorough financial analysis and developing the best possible application to access federal funding programs. We work closely with you every step of the way to ensure that your application stands out and puts your company in the best position to succeed.
How Our Process Works
At GrandCFS, we provide a streamlined and comprehensive approach to funding your business. Our eight-stage process includes pre-qualification, eligibility verification, contract signing, business plan creation, application submission, loan approval, balance payment, and congratulations. With our industry expertise and connections, we can help you secure the funding you need quickly and efficiently, so you can focus on growing your business. Choose GrandCFS for a hassle-free and results-driven approach to business funding.
Stage 1: Check Your Eligibility
Begin by completing a pre-qualification questionnaire to determine your eligibility for the funding program.
Stage 2: Verify Your Eligibility:
Submit the required and requested documents to GrandCFS for verification of your eligibility.
Stage 3: Contract Signing
If you qualify to apply, sign a contract with GrandCFS to initiate the application process.
Stage 4: Business Plan Creation
If required, GrandCFS will work with you to build a comprehensive business plan that meets the specific needs of the program.
Stage 5: Application Submission
GrandCFS will submit your application to the lender for approval, leveraging our industry expertise and connections to help you secure the funding you need.
Stage 6: Loan Approval
Your application is approved, you'll receive the funding you need to grow your business.
Stage 7: Balance Payment
Once your loan is approved, you'll pay the remaining balance to GrandCFS as per the terms of the contract.
Stage 8: Congratulations
We wish you all the best in your business endeavors!
What Makes Our Processing Better
Hundreds of startups, SMBs, and brands choose Grand Commercial Funding Solutions.
Grand Commercial Funding Solutions provides one-on-one support to help you create a solid business plan tailored to the specific needs of the program you're applying to. This will streamline the approval process, funding time, and application, saving you time and energy.
When you choose Grand Commercial Funding Solutions, you'll benefit from our extensive network of connections with banks and account managers. We work with top professionals in the industry on a daily basis, which makes it easy for us to connect you with the right people and save you valuable time.
We understand that getting the desired amount of funding is crucial to the success of your business. That's why we'll work tirelessly to help you secure the full amount that you've asked for. Our goal is to help you achieve your business objectives, and we'll go above and beyond to make that happen.
Banks may not provide personalized support or guidance to help you create a strong business plan tailored to the specific needs of the program you're applying to, which can be detrimental to your approval process, funding time, and application.
Banks may take a long time to connect you with someone who can help you with your application, and you may be connected with a random account manager with whom you have no prior experience. This can be a frustrating and impersonal process that wastes a lot of your time.
When you apply for a loan through a bank, there is no guarantee that you will get the desired outcome in terms of loan approval amounts. You may be disappointed with the amount you receive, which can hinder your business growth plans.
Why Our Clients Choose Us?
Running a business takes courage. We understand the chances you're taking to build something, which is why we take the time to understand you and your business. By knowing what you want – and where you want to go – we can support you by getting you the right funding for your business. We have decades of experience and deep-seated knowledge of government funding programs and processes. They respect our quality and know that we will simplify funding.
98% Approval Rate on Applications
We know the exact structure and process to get you approved. Our applicant approval rate is 98%.
Professional Experienced Team
Our team consists of experienced professionals from the banking, financial economic and private sector.
Approval Ready Business Plan
We write an approval ready business plan tailored to the needs of the programs and the banks to get you approved!
Fast, Efficient & No Hassle Process
 We remove the tedious hours of paperwork to get your funding fast. Your business funding is our priority.
Extended Support after Approval
Our services go beyond financing with full suite of services to meet all your business needs. Our resources are yours.
Who Qualifies
If you own an existing business or a startup in Canada with annual revenues of less than $10 million, congratulations, we are ready to help you finance your business. Examples of businesses we have helped qualify include restaurants, franchises, nail salons, spas, fitness centers, daycare centers, private schools, professional services (accounting/insurance), trucking, wellness centers and chiropractors.
Startup Business
Business from 0 – 2 year in business.
Existing Business
Businesses that have been operational for 2 years+.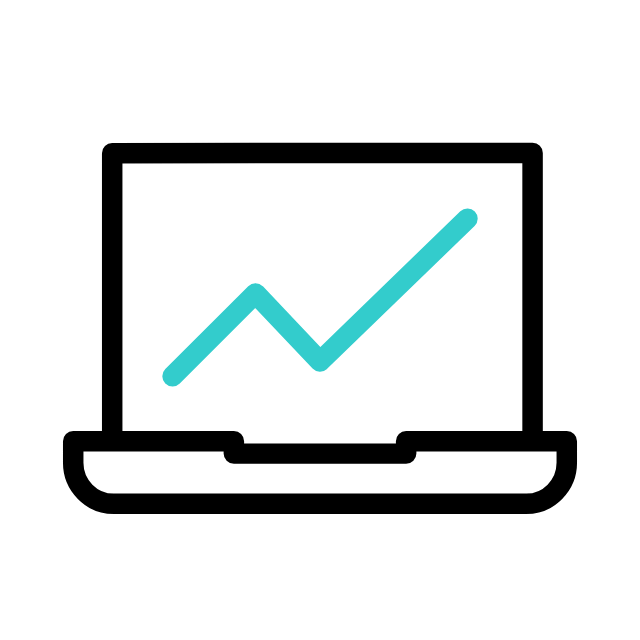 Expanding Business
Businesses in the process of expanding their operation.
Canadian Banks That We Work With
Our incredible relationships with the banks allows us to have a 98% approval rate for all of our clients. 
Frequently Asked Questions
Why Grand Commercial Funding Solutions?
All these loans required a strong

 

Business

 

Plan

. We help our clients with the

 

Business

 

Plan

. This

 

Business

 

Plan

 

takes 2 weeks to build. Since we are working with the Bank, we know what Banks are required in the

 

Business

 

Plan

. Clients will receive a copy of the

 

Business

 

Plan

 

too.
Professional Service and advice

Experience

 

Business

 

Consultant
Transparent Consulting fee (No hidden cost)


With us, you will save time & Proper guidance from the start to the end
Grand Consulting Services
Banking institutions may offer basic services to your business, but they lack the experience and ingenuity to conduct a thorough and comprehensive analysis of your business. Given the high turnover of personnel within the bank and the regular realignment and change of protocols, we provide consistent and reliable services. We analyze all aspects of your business model to ensure we can develop an application that presents your business in the most positive light possible to a potential lender. This increases your chances of approval and allows you to obtain the highest amount of financing.
Grand Financial Experiences
Our company is run by a highly skilled team of professionals, many of whom have previously worked in the lending and banking environment. Our hands-on experience in these institutions allows us to navigate the system on your behalf and leverage our considerable knowledge base to support your business needs. We are capable professionals with extensive experience in arranging more than 2,000 Canadian Small Business Financing Loans (SBLs) and a variety of other business consulting needs. Our advisors are qualified and capable professionals who have the necessary experience and expertise to support your business and its financial needs.
Fees and All Associated Expenses
Contact us to schedule an initial consultation and we will provide a detailed schedule of fees and associated costs based on the depth and scope of the work required. An initial retainer will be charged, with the balance payable upon completion of the work.
What happens when there is Lender Issues
Our company will supply top quality work based on your individual and demanding needs. Nevertheless, the lender(s) may reject you, depending on a number of circumstances (e.g., policy change, management experience, financial ratios, collateral, etc.). As part of our services, we identify the strengths and potential weaknesses of your situation with the aim of optimizing your individual position and strengthening your case.
As a private consulting firm, we are confident that our outstanding team will provide your company with the consulting services it needs to rise to new heights.